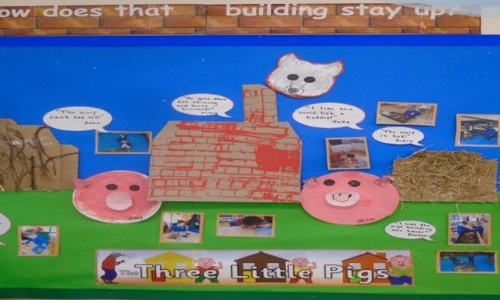 Nursery Admissions Open for September 2021
We are now taking admissions for our outstanding nursery. We have places for 2, 3 and 4 year olds and would warmly welcome you to visit so you and your child can see what we have to offer!
The children are at the centre of all that we do at Mrs Bland's. We offer exciting and engaging learning opportunities to capture the children's imagination and curiosity and to secure the foundations on which their future learning will be built. Additionally, if your child will be attending our school in the future, the transition will be seamless as our Nursery and Reception classes work very closely together.
We are very flexible in the hours we offer in order to ensure we are able to accommodate parent's needs. To improve this further, from September we are looking to extend our provision of early education hours to cover the full day. If we have the demand, we are aiming to offer separate before and after school care to our nursery children. This provision will have a higher adult to child ratio and will be tailored specifically to their needs.
If you are considering Mrs Bland's nursery for your childcare needs, please contact us. We'd love you to come and have a look around!