PHONICS AND READING
Phonics
At Mrs Bland's we use aspects from Jolly Phonics and the Letters and Sounds programme to support us in providing a multi-sensory approach to learning phonics and to introduce early reading skills to our children. As soon as the children begin in Nursery, they are exposed to a variety of activities which support their early listening skills. Once the children are secure with this stage they then move on to daily phonics sessions. Children are grouped across Reception and Key Stage 1 according to the phase they are working at
Early reading is taught using synthetic phonics as the main approach to reading. Pupils are systematically taught the phonemes (sounds), how to blend the sounds all through the word for reading, and how to segment the sounds in order to write words. They are taught to use their phonic skills and knowledge as their first approach to reading, but are also taught high frequency words which do not completely follow the phonic rules.
Children in Year 1 are expected to complete the Phonic Screening Check in June. The check involves reading a combination of forty pseudo and real words. The purpose of the check is to identify children who are able to segment and blend words at the expected level. Any children who do not reach the required standard will retake the check in Year 2 having had a targeted input throughout the year.
Reading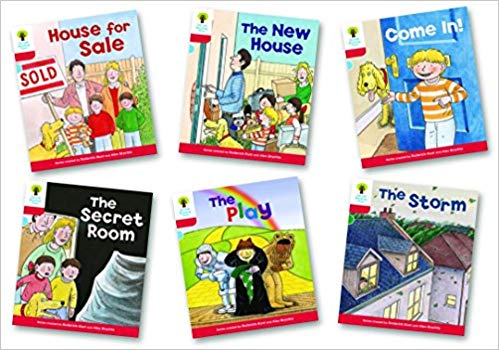 Our aim is to encourage and develop a lifelong love of books and reading in our young learners. Reading is an enjoyable and enriching activity which we want our children to embrace. We wish to work in partnership with parents to ensure all of our children have the best possible start to reading.
A child's journey to become a reader starts with them listening and sharing books. This is an invaluable way of showing that books are there to be enjoyed, as well as developing the children's vocabulary. Through sharing books parents are modelling the reading process and showing children enjoyment and learning that can be found from reading.
The school operates a scheme where each book is assessed for its level of difficulty and colour banded accordingly. At Mrs Bland's we use the Oxford Reading Tree Reading Scheme. Each colour band within the scheme contains a wide range of reading materials containing fiction, non-fiction and poetry which gives the children added breadth to their reading. These books will vary in a number of ways, including layout, size, vocabulary and length.
From Reception, pupils have a fortnightly school library visit and continue to take home books for sharing with their parents alongside their own reading book.
Reading for Pleasure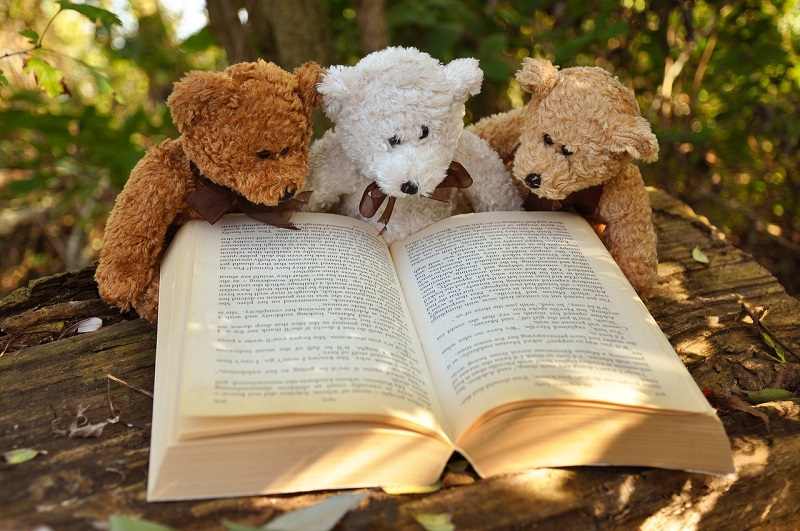 At Mrs Bland's Infant and Nursery School we want to encourage all of our children to foster a love of reading. Below you will find links to various sites that will provide you with ideas of books to read:
Recommended Reads for Reception
Suggested reading list for ks1 pupils - EYFS - age 4 to 5 (at schoolreadinglist.co.uk)
Recommended Reads for Year 1
Suggested reading list for ks1 pupils -Year 1 - age 5 to 6 (at schoolreadinglist.co.uk)
Recommended Reads for Year 2
Suggested reading list for ks1 pupils - Year 2 - age 6 to 7 (at schoolreadinglist.co.uk)
---
Book of the Month
Every month Mrs Williams selects a newly released book to go on display in our school library.
During library sessions the book of the month is read aloud to the children - they always look forward to these story times; being given the opportunity to discover a new author or simply listening to a newly released book, written by an already much-loved author!
Author of the Term
Each half term, a different author is celebrated in each of the year groups across school. Books from the chosen author are read for the children to enjoy during the end of day story time. To further enhance this, we share the authors with parents and encourage the children to read a book at home from the author that is being focussed upon for that half term.
---
Useful Links
We make a lot of use of online reading and phonics activities in school, why not try some of them out and let us know what you think…?
Reading Rockets
Contains lots of useful information and tips to help you read with your child.
Crickweb Literacy
Educational games and activities. Help your child with, spelling, reading, alphabetical order and grammar with these English learning games.
Oxford Owl Reading
Free online books with games and activities that can be used at home.
Phonics Play
Visit this website to access phonic game and activities to support reading and spelling skills.
Book Trust
Discover a world of stories and get inside information on how books are created. Lots of activity ideas to share with the family.
Alphablocks
Watch the videos to explore different letters and sounds in a fun way.
ICT games
Has a great selection of games that link well with games in Letters and Sounds.