Welcome to Maple Class!
| | | |
| --- | --- | --- |
| My name is Mrs Pettifer, I am your teacher. | My name is Mrs Tanner, I am your classroom teaching assistant. | My name is Mrs Sutherland, I am your classroom teaching assistant. |
In Maple Class we have a fantastic time exploring and learning new things. We love having adventures and sharing stories but most of all we really enjoy being with our friends and helping each other.
To help you get ready for the first day of school in September we have prepared a short video to show you where you will come into school, the route into your class, where to hang your coat and put your bag etc. Don't worry we'll be there to help and guide you and make sure you are confident and able to find your way around our area. We have lots of exciting things planned this term and are really looking forward to seeing everyone again!
You'll have a fantastic time exploring our outdoor areas and making up your own adventures with your classmates. See our video below for a taster, can't wait!
Here are some example of the work that we did last year. It was brilliant fun and everyone had such a great time learning about our different topics.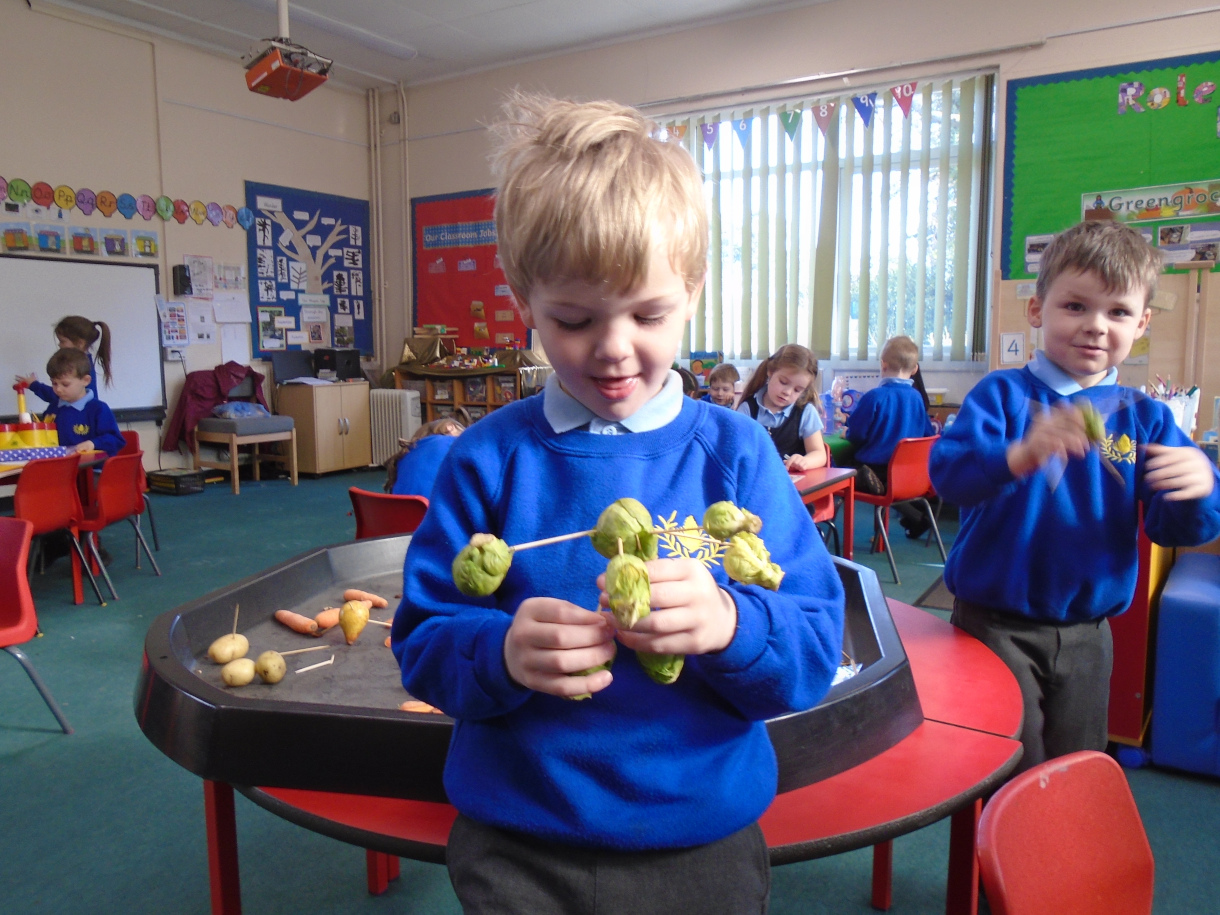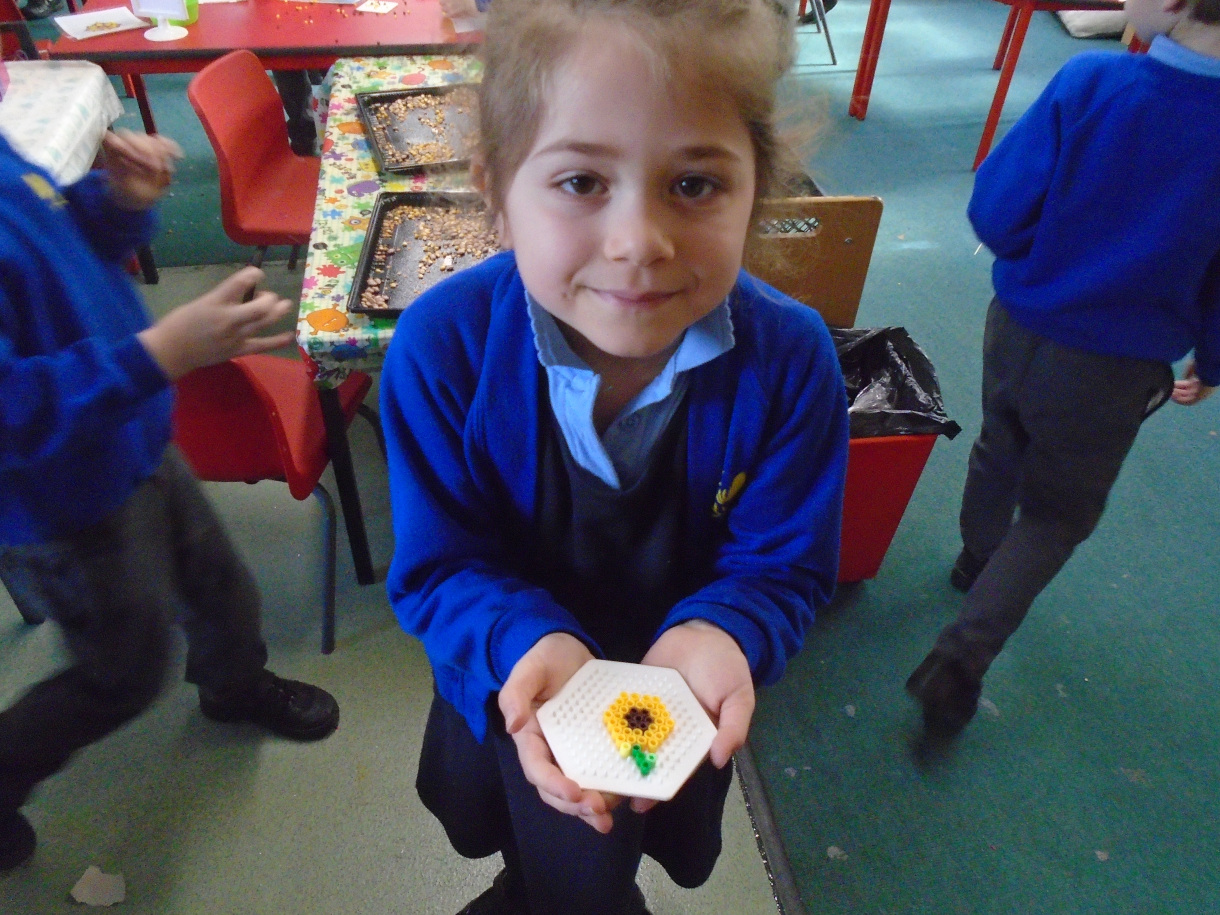 For example: Things That Grow..
We've had a really busy week keeping up with our topic of things that grow and, according to our teacher, we've had a lot of 'cross curricular' work on the go.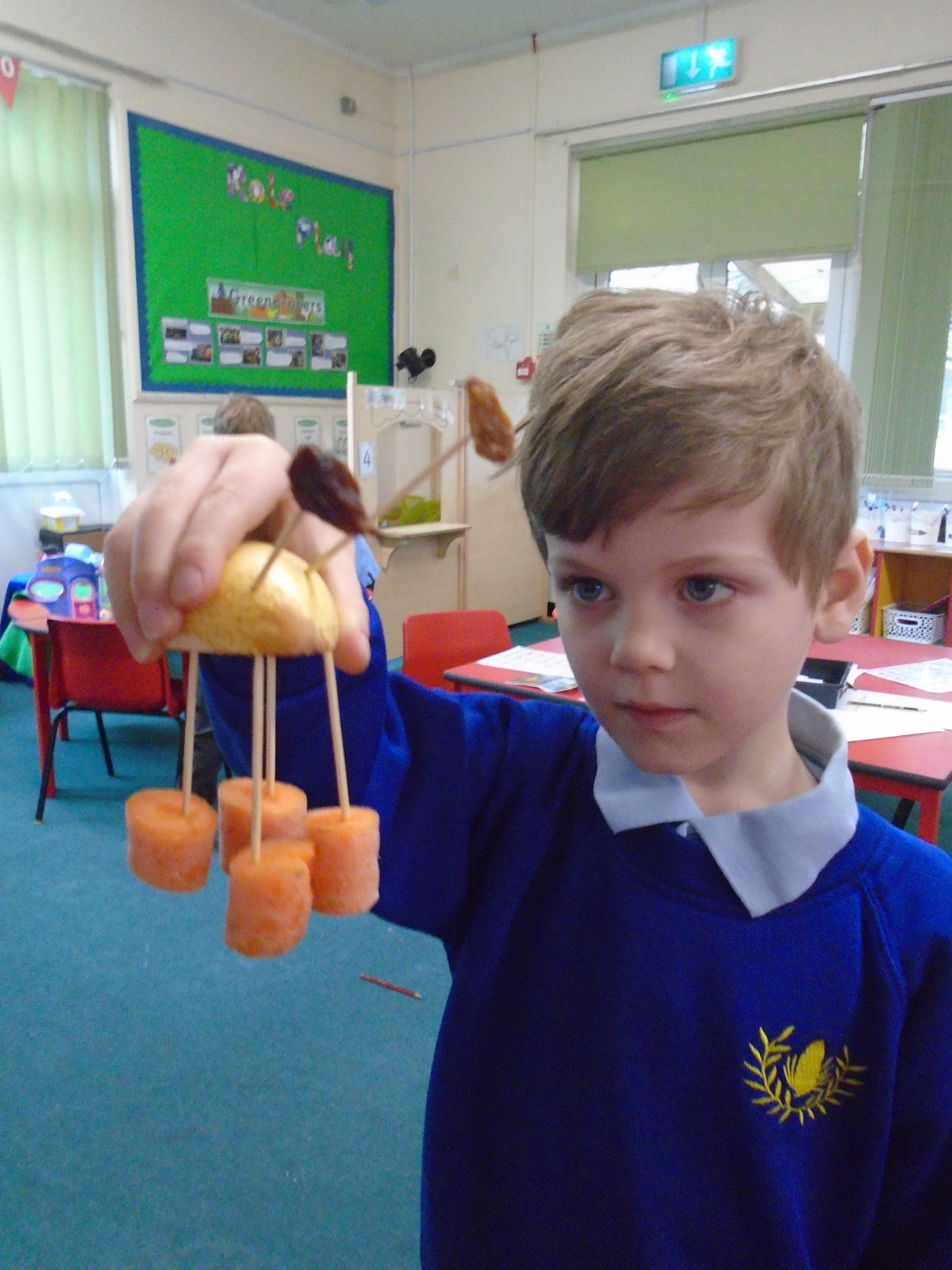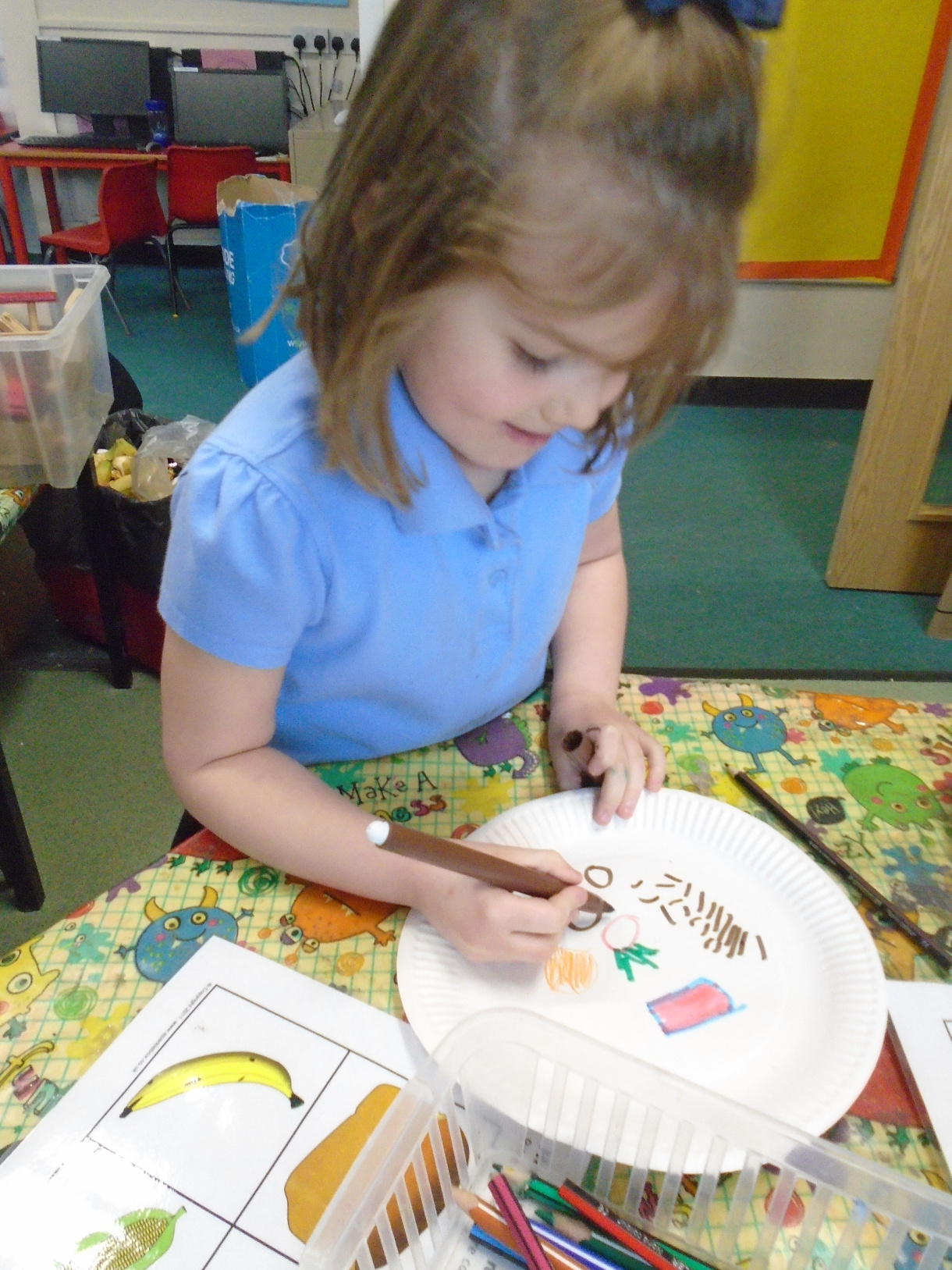 We've been.........collecting and collating information, creating art work of sunflowers using hammer beads, we've also created some really funny creatures using fruit and veg, draw our very own healthy eating plate, measured our sunflowers and, would you believe it, we actually spent time digging for worms, it was brilliant!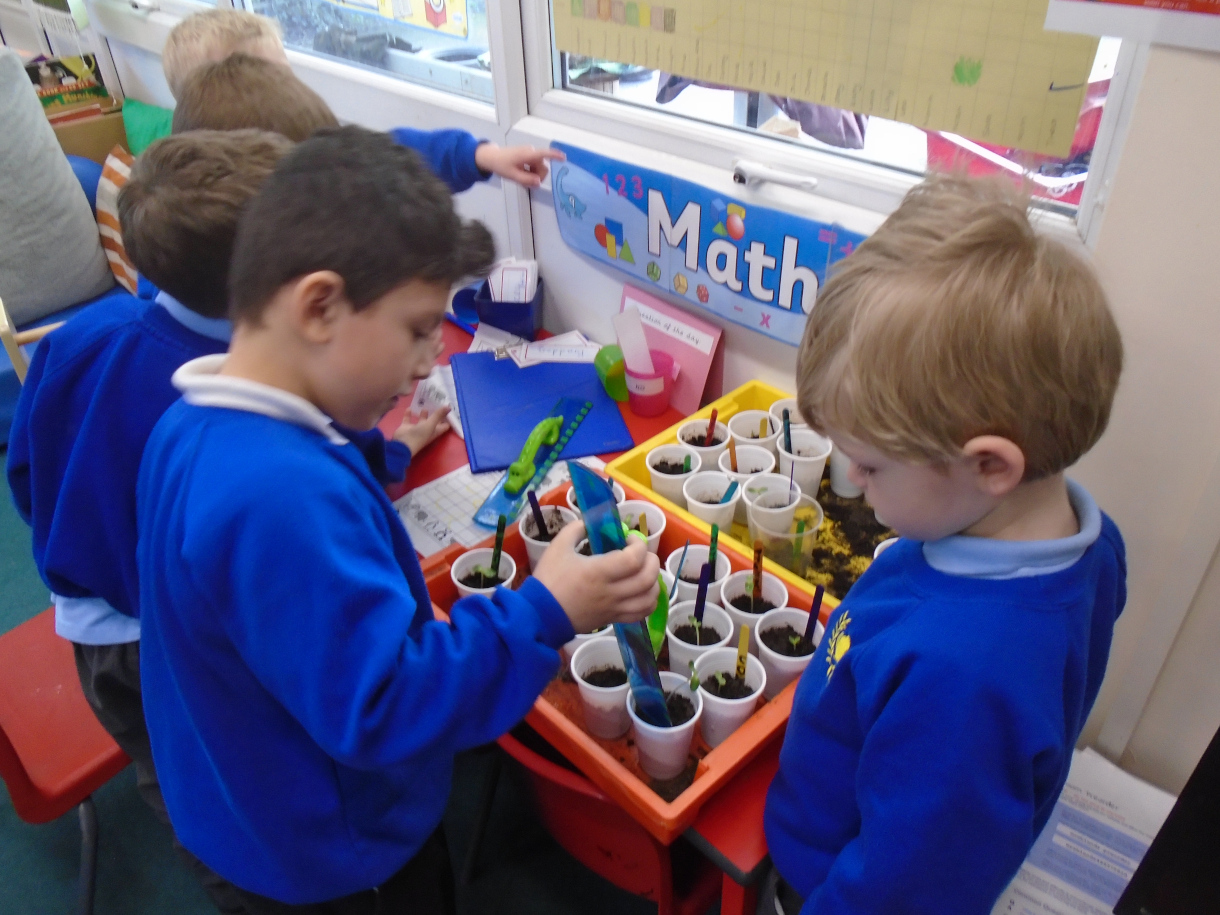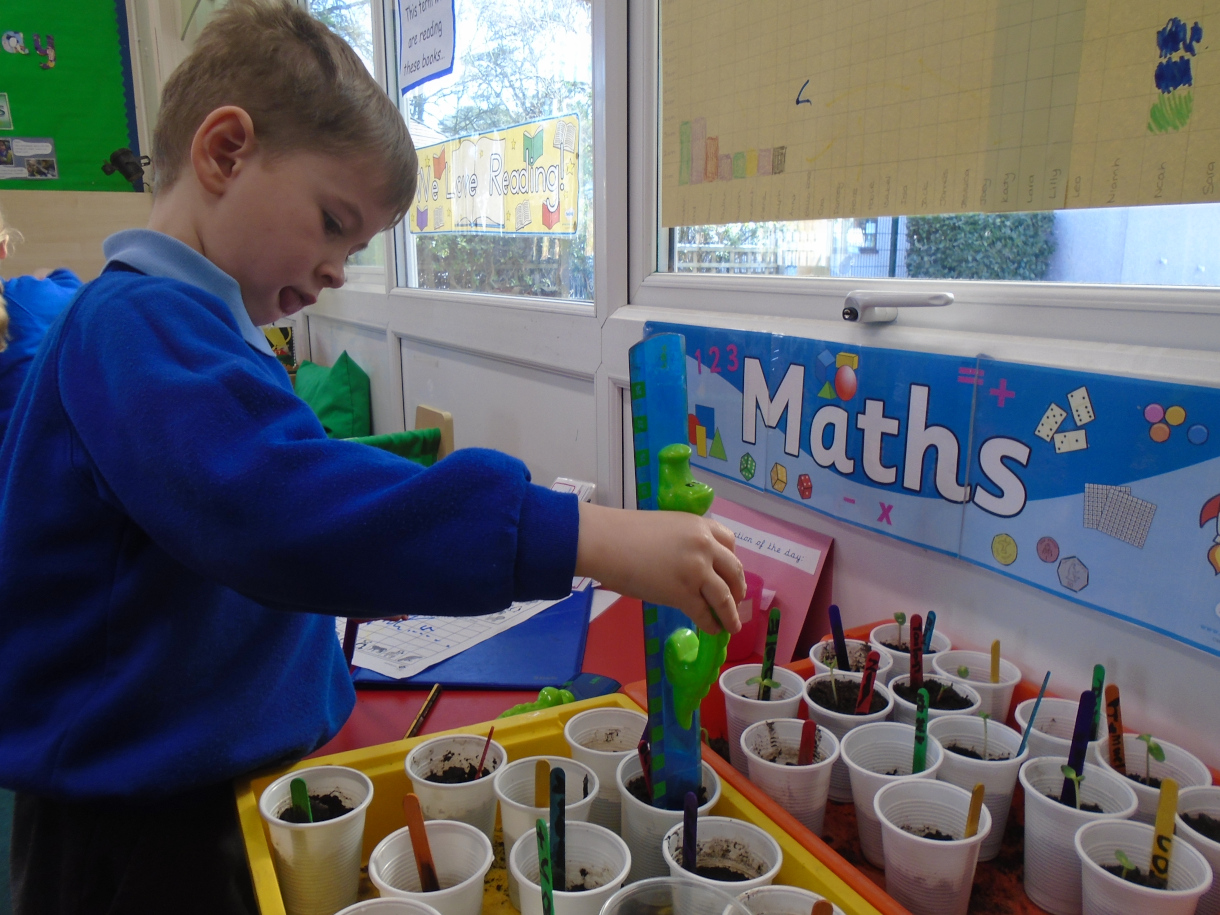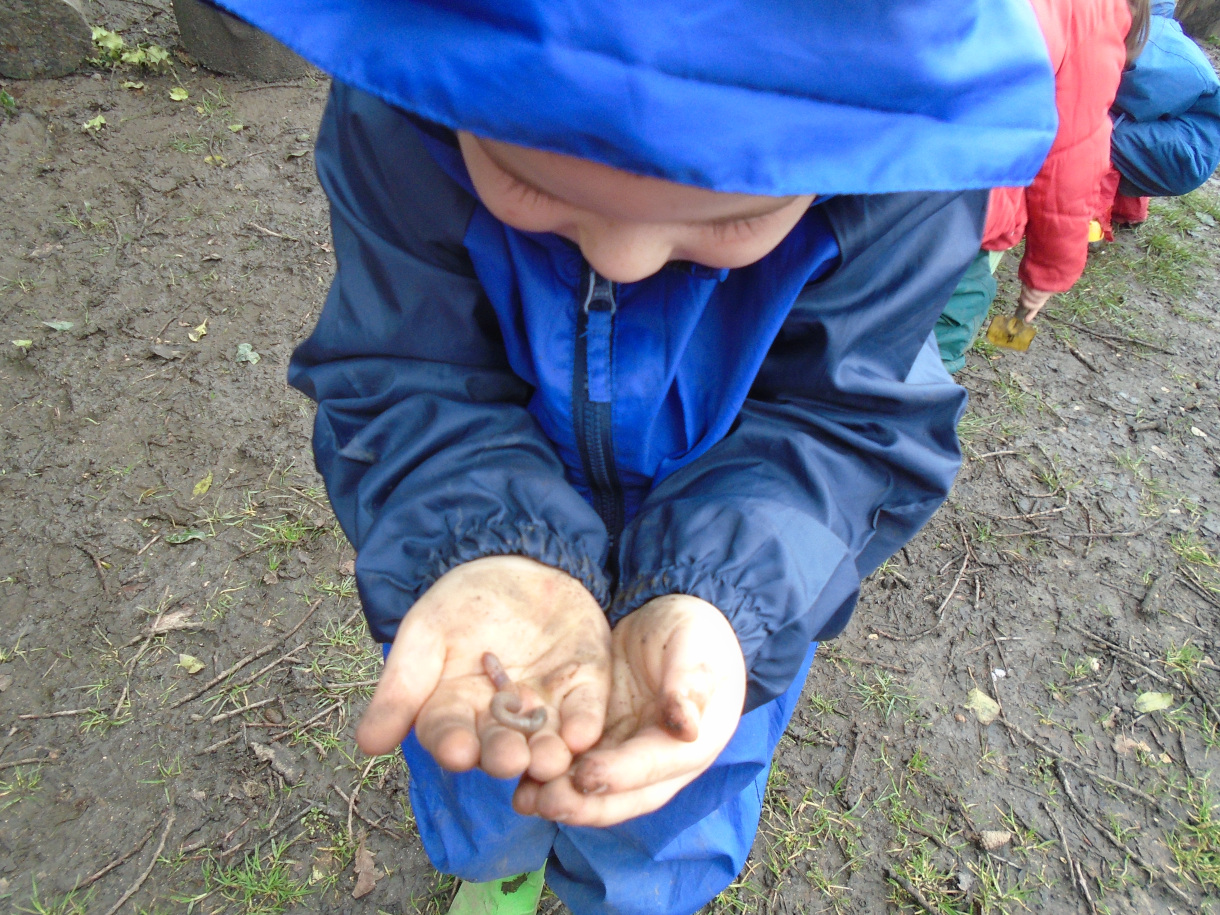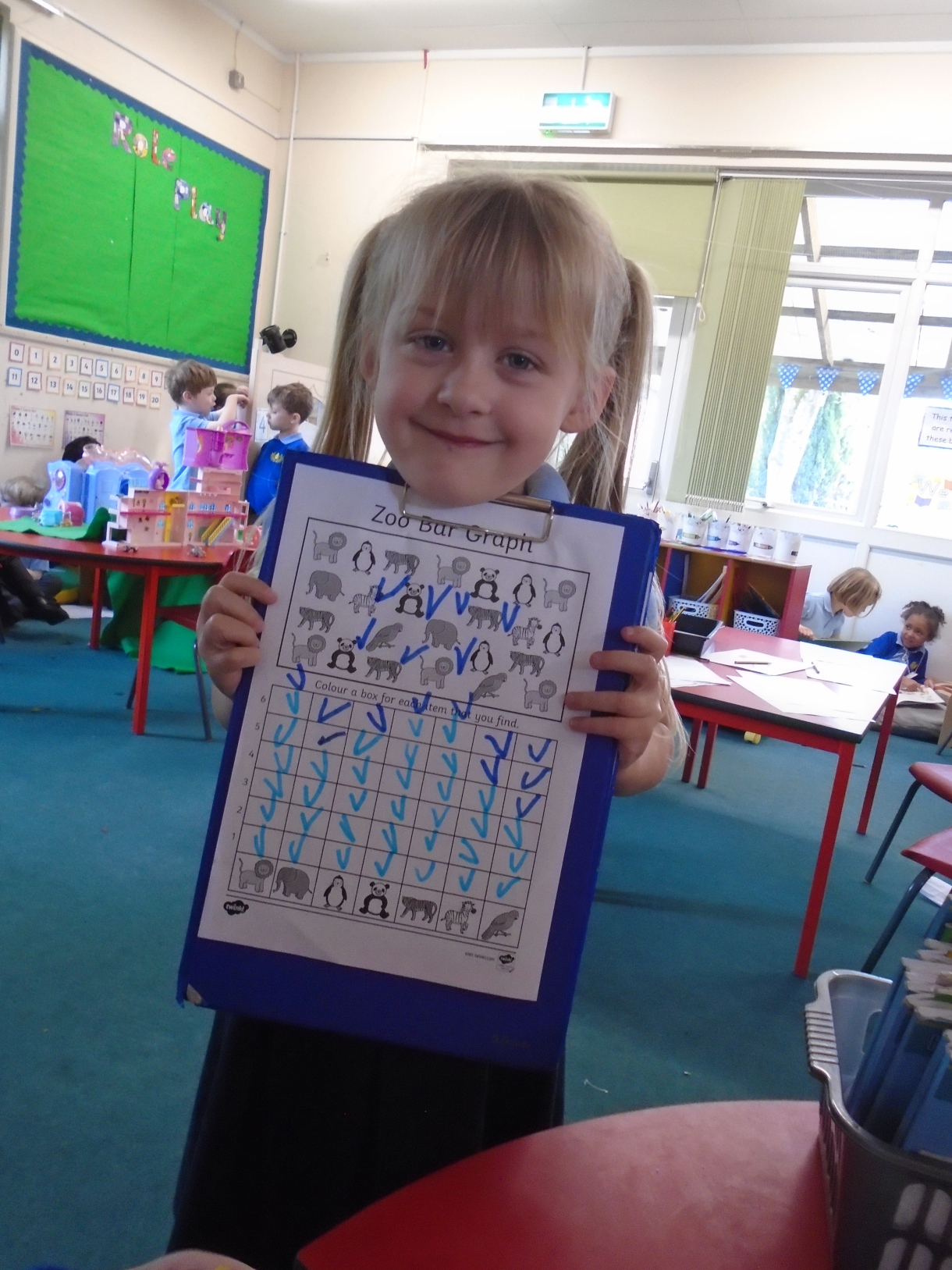 Our Timetable:
We really are very very busy, with such a lot of different activities and lessons to get through! In between our creative play, art, maths, reading and phonics, d&t etc......
We have Indoor PE on a Monday morning and singing on a Monday afternoon.
On a Tuesday morning we go to Forest School and in the afternoon Miss Williams comes to teach us.
On a Wednesday morning we have outside PE with Mr Danny Williams.
PE Kit – navy shorts, school PE T-shirt, navy tracksuit, plimsolls and trainers
Wellingtons
Book bag
Water bottle
Waterproof coat
Apron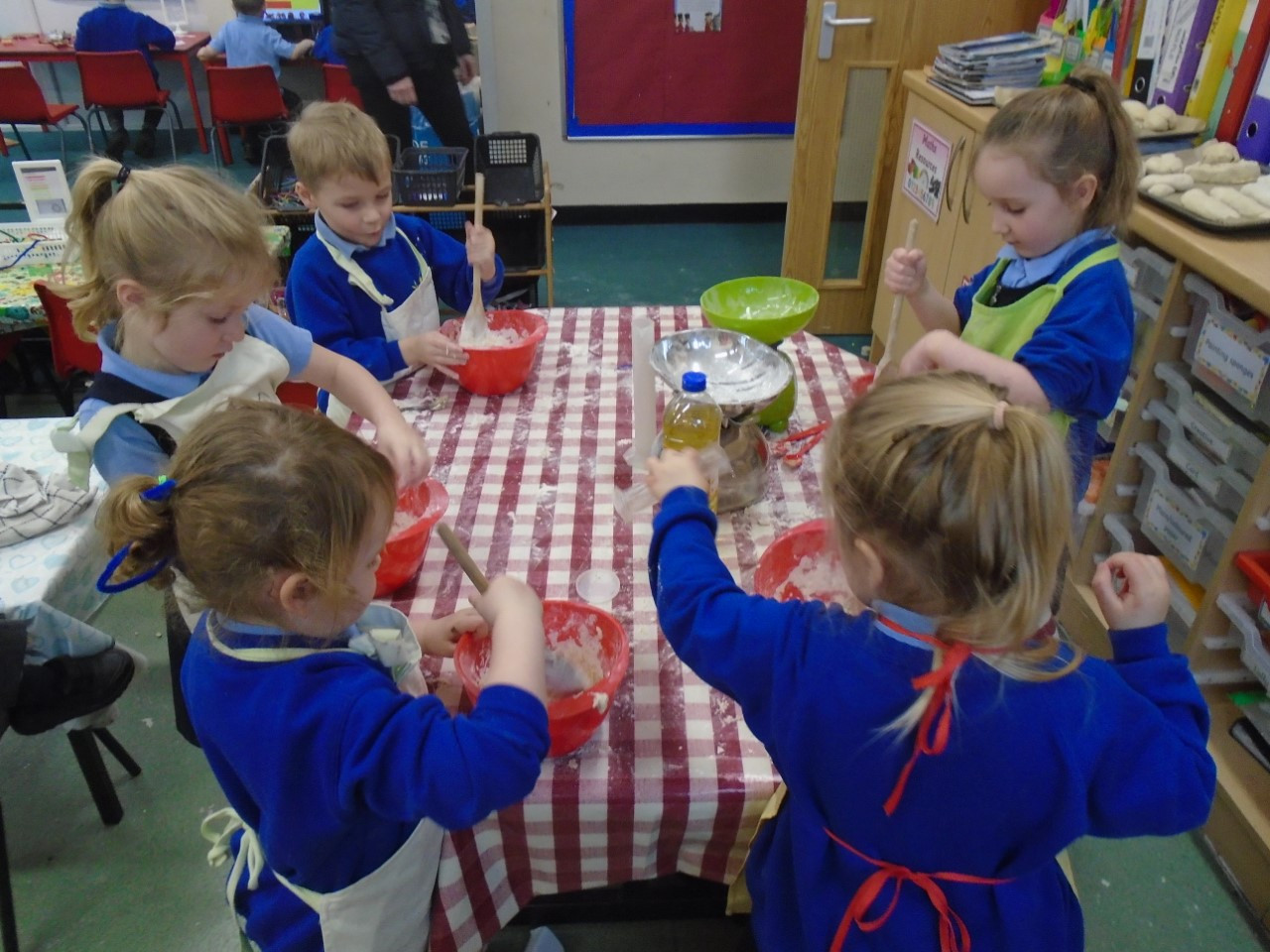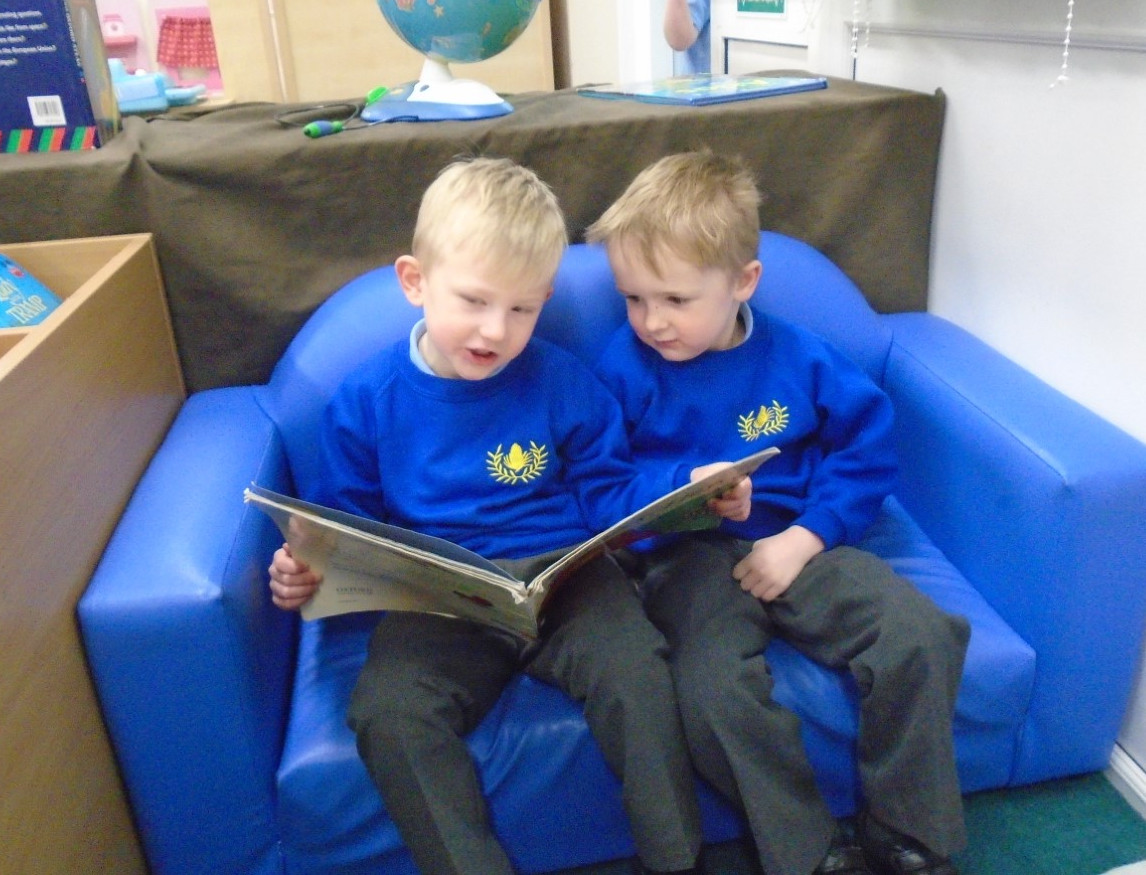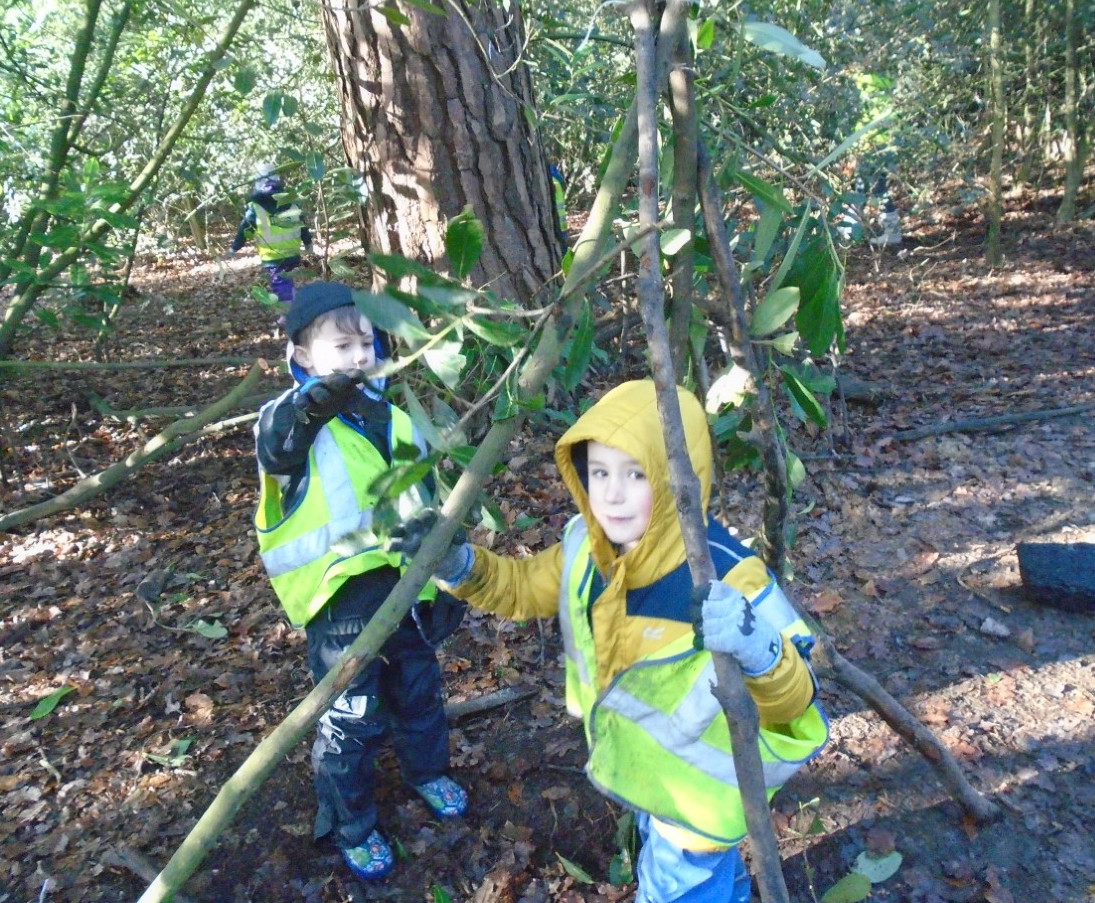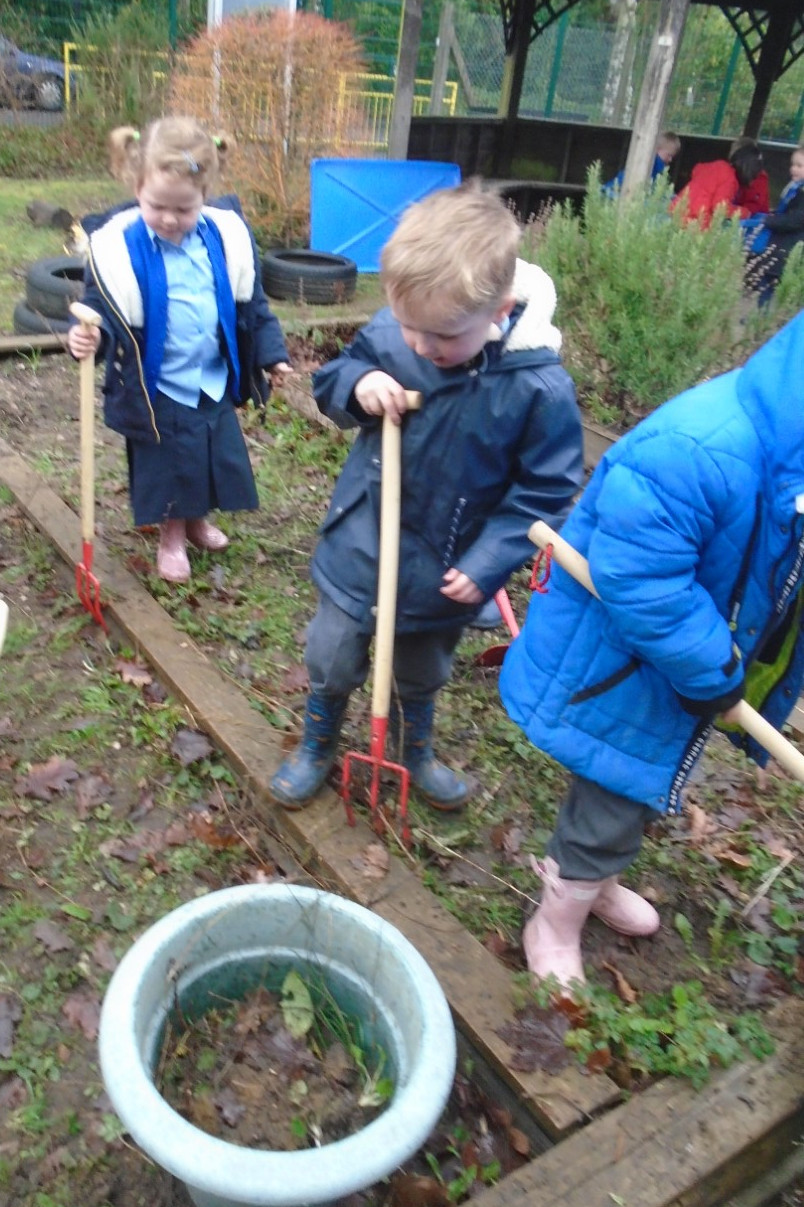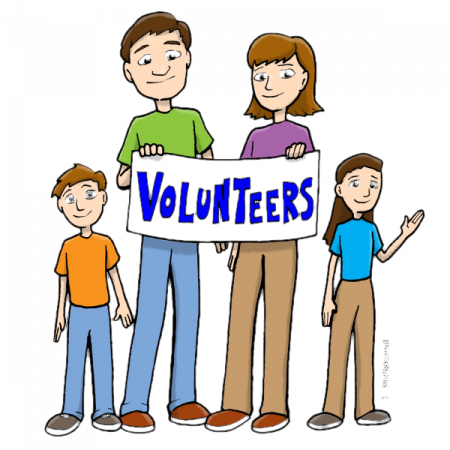 We very much welcome parent support whether it is for Forest School, to help in class by hearing readers or to play group games. Please do come and speak to us if you would like to come in on a regular basis or as a one-off visit. You will need to complete a volunteer induction before being able to come into class and this can be booked through the school office.