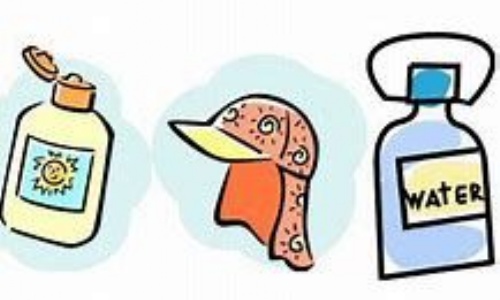 As the weather is warming up and the intensity of the sun increases, please remember to send sun lotion, sun hats and water bottles to school each day with your child.
This will ensure they are comfortable when accessing the outdoors.
Staff will give opportunities for children to refill water bottles to help them stay hydrated, offer respite in the shade from the hot sun and give class reminders about reapplication of sun lotion during at lunchtime. Children will be supervised when applying sun cream and will have an opportunity to reapply their cream before lunch time. Please make sure they have had sun cream applied before school and this should last for the morning.
Sun lotion must be clearly labelled with your child's full name and class as children are not permitted to
share sun lotion. The sun cream should be handed to an adult and will be stored safely during the day.
If you have any queries about this please do not hesitate to contact the school office.
Mrs Nisbet