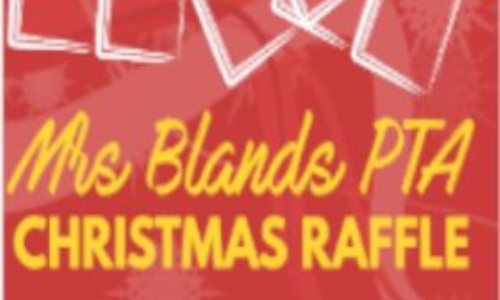 We're having a raffle: Be part of our Virtual Christmas Raffle for a chance to win some fantastic prizes
You can now buy your Christmas raffle tickets via parentmail! You'll find an option in your parent mail shop for raffle tickets! £5 gets you 5 tickets. (Go to Payments -> Shop -> Mrs Blands PTA's Virtual Raffle)
Purchasing is now open, closing 6pm Friday 4th December, with winners drawn on Sunday 6th December. We've a great selection of prizes, worth £500, and you can win multiple prizes.
Check the Facebook event for more details. https://www.facebook.com/events/569906257177375/ or check out our dedicated Mrs Bland's PTA page
You're more than welcome to purchase on behalf of friends and family, with no ticket stubs to fill in! You'll be emailed a receipt once you buy your tickets.
You can find more details in the attachment below including a list of brilliant prizes